SUSTAINABILITY
The world is dying. We see it all around us. Rising temperatures. Melting ice caps. Plastic oceans. Extreme weather. Droughts. Floods. Fires. Extinction.

We can no longer dispute this fact, nor the sad reality that we humans are responsible. So yes, our earth is dying, but it's not dead yet. And it's our responsibility to revive it.

At International Colours, we focus on being enduring, on curating lasting, timeless designs that are inherently superior to the fading fads of fast-food culture. Permanence is in our DNA. 
So, when we reflected on how to contribute to our planet's future, we looked inward and decided to apply our intrinsic ethos to a sustainable vision.
MAKE IT LAST FOREVER
We don't believe that nothing lasts forever. What about culture and customs? What about family recipes and traditional songs? The physical world shifts, changes and decays, but the values and ideologies that keep it alive are maintained across generations, and sustained through a commitment to shared prosperity.

Going forward, this is the approach we will be taking. We are looking ahead, beyond the present, and creating a code of conduct that is as much about the now as it is about the future. We are devotees of design, and convinced that by imagining this better tomorrow, we can play a small part in designing it.

We don't have it all figured out, and we will no doubt evolve as we proceed along this path, but we are drafting a philosophy that will become company culture. It's a spirit, a mentality and an attitude that will guide everything we do. And it is driven by what we are all about: forever.
FOREVER CONCSIOUS
Most of the goods we produce are leather-based. This won't change, but we are more mindful of how to do this differently.
- The product lining for a number of our ranges is produced from recycled bottles and approved by the Global Recycle Standard.
- To date we have diverted over 400 000 plastic bottles from both landfill and oceans.
- We have removed excess plastic packaging from all our products.
FOREVER GROWING
We have teamed up with a dynamic indigenous nursery to assist us in offsetting our carbon footprint by growing and maintaining Spekboom.
This proudly South African miracle plant is incredibly effective at removing carbon dioxide from the atmosphere.
We have secured our own hectare of land for this project, and plan to grow around 20 000 plants in 2023.
We have committed to this approach because earth is our only home, and right now it's falling apart. It's a home that has provided us with countless experiences and untold adventures.

It's unbelievably breathtaking, boundless and surprising, the perfect playground in which to enjoy our products. And once we're gone, when our children are its custodians, we want them to love it as much. 
It's quite simple: we want it to last forever.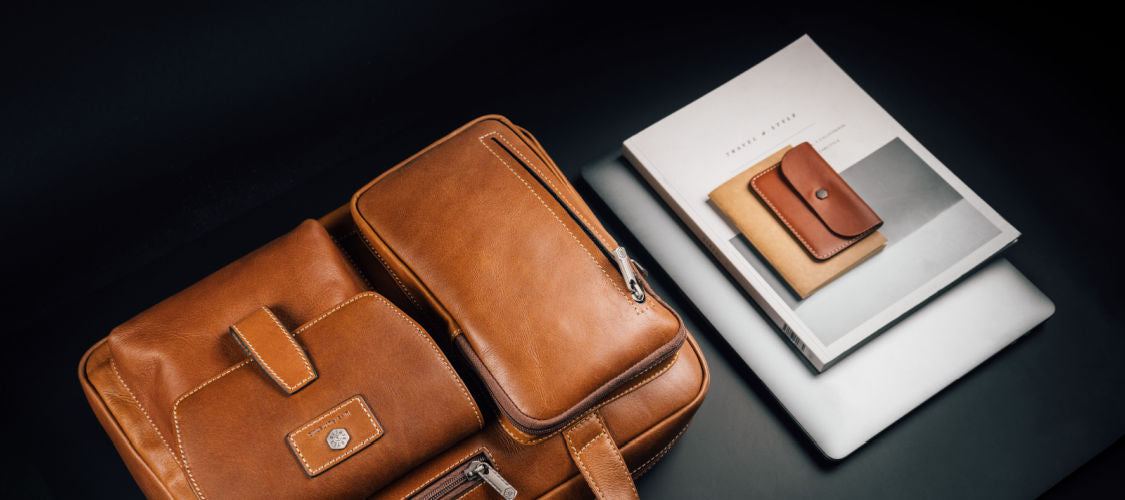 LEATHER LASTS
As distributors of fine leather goods, we ensure that our methods and actions align with our sustainable vision. The Majority of our products are vegetable tanned, a natural process that uses no chemicals. Vegetable tanning has been around for centuries and uses eco friendly materials like tree bark to give it its rich, lasting texture.
 Genuine leather is a very durable material and is unlikely to be disposed of in a hurry. Boots or jackets that have lasted decades take pride of place in many wardrobes. Humankind has worked with leather for thousands of years, and in that time it has not impacted the earth nearly as much as plastic has in just over a hundred. Traditional leather is extremely strong, can last for decades if treated properly and is a timeless, natural material.
'Pleather' has traditionally been made from PVC, a controversial material that produces harmful dioxins and uses highly toxic chlorine. Polyurethane (PU) is a non-biodegradable modern alternative used as a binding agent, but its raw materials are derived from fossil fuels, and its production is not yet entirely non-toxic. That said, there have been developments in the creation of an environmentally-friendly PU option.
Vegan leather also traditionally makes use of PVC but there have been developments with leather-like materials being made from a range of sources like coconuts, mushrooms, pineapples and even coffee. These products are often very easy to biodegrade but do not have the same shelf life or durability as that of traditional leather.