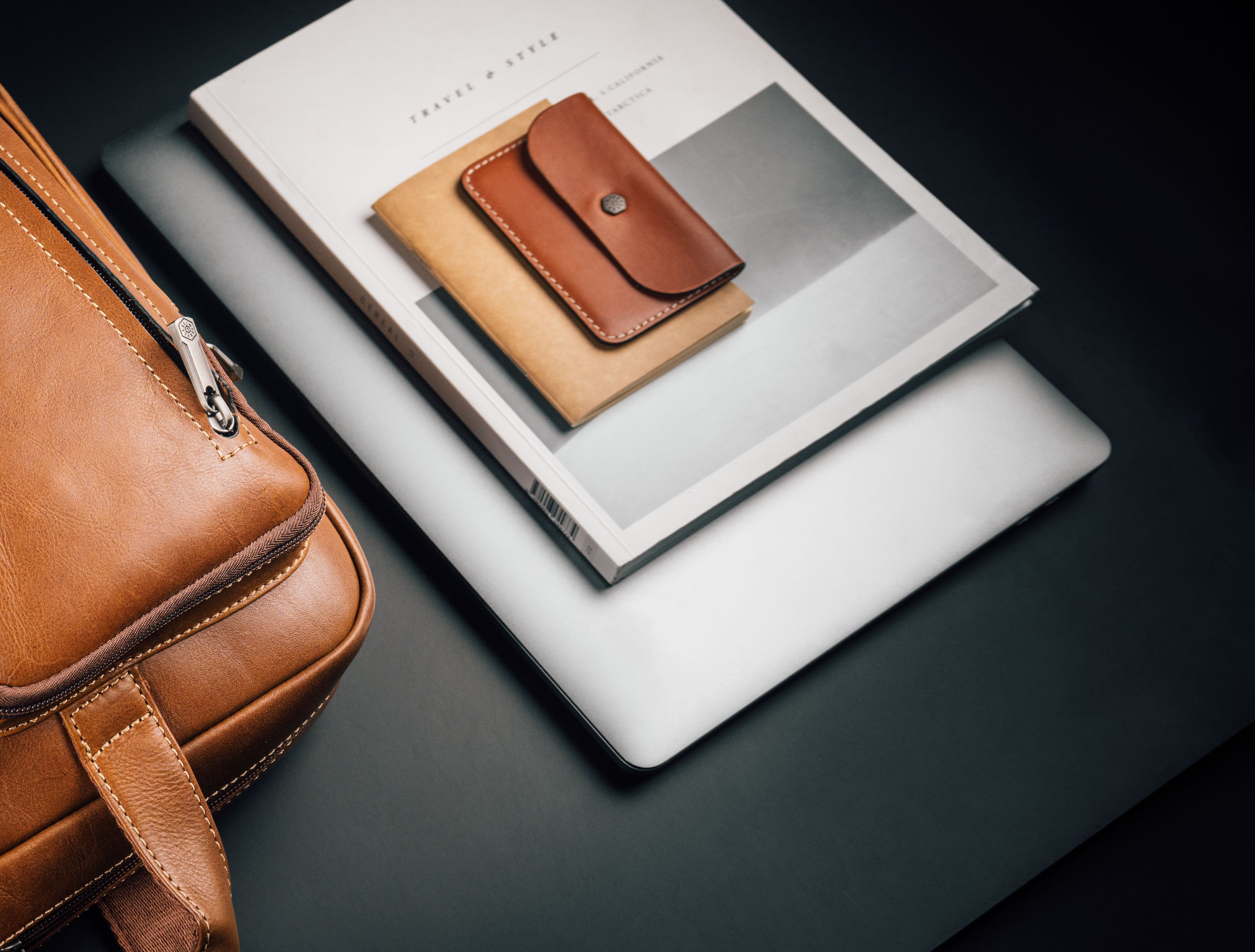 Leather matters: Why our leather stands out
Buying leather requires a fair bit of consideration and a keen eye to recognise its quality. For most average shoppers, leather is just that. Leather. But if you're reading this, chances are you know a little something about leather. You might be a novice, an enthusiast, expert or anything else in between. Regardless of how much you know about it, here's a quick and easy guide to the different kinds of leather so you'll know exactly what you're getting.
Depending on who you ask, there are numerous varieties of leather. But they can be broadly categorised into four kinds.
Full Grain Leather
Full grain leather is obtained from the top layer of the hide. It includes all the grain and that's where it gets its name from. It is the highest quality of leather available and is by far the most expensive.
It absorbs body oils and develops a patina over time, which also contributes to its popularity. It is also the only kind of leather suitable for saddleback and is normally found in the most premium leather products such as travel wallets, briefcases, handbags and designer purses.
Top Grain Leather
This is the second highest grade of leather and it is usually made by splitting the top layer of skin from blemished hides. Its surface is sanded to rid it of inherent imperfections, and this makes it smoother and more flexible than full grain leather.
Although durable, it tends to stretch permanently over time. Most high-end products like handbags and jackets are made with top grain leather.
Corrected Grain Leather
Also known as genuine leather, it is made from the skin layers that remain after the top is split off. It tends to be tougher in texture because it resides under the top layers and is hence used in cases where the leather is not required to be soft, such as furniture backs and sides. It is also sanded, and its surface is usually spray-painted and embossed to resemble natural appearance. But this alters the leather's inherent breathability.
Bonded Leather
Made using the leftovers of the hide, bonded leather includes dust and shavings which are bonded together using polyurethane or latex on a fibre sheet and is often spray-painted to look like full or top grain leather. This is the lowest and cheapest grade of leather and you cannot determine the percentage of natural leather unless the manufacturer chooses to disclose it.
OUR LEATHER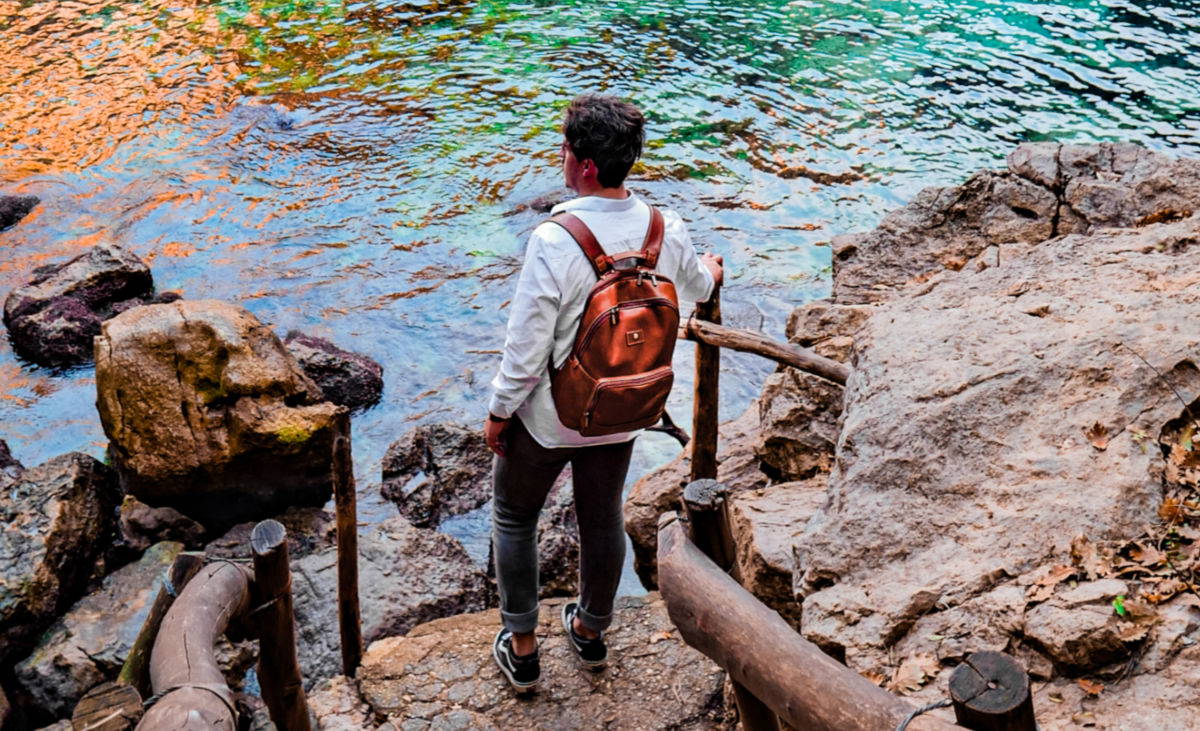 Jekyll & Hide's leather is hand-picked, tough and resistant full-grain cow leather, which is beautiful, long-lasting and tanned using a traditional and natural vegetable tanning process.
As you know by now, this is the strongest and most durable type of leather and is designed to resist moisture and look more beautiful over time. We are committed to the principles and practices that require respect for animals and the environment that allow for the production of our leather products. Hence, no harmful chemicals are used during the tanning process. All the leather we use is a by-product of the food industry.
None of our items are mass produced and they are meticulously hand-crafted with each component undergoing vigorous testing so you can rest easy when you invest in a piece of Jekyll & Hide.
Jekyll & Hide is a lifestyle brand that merges original craftsmanship and attention to detail with fresh styling and a modern attitude. We create timeless pieces to accompany you on your journey through life so that you can always look your stylish best.
Be it Jekyll & Hide jackets, leather briefcases, leather backpacks, hand and cabin luggage, leather briefcases or authentic handmade handbags, rest assured that we've got all your luxury leather needs covered.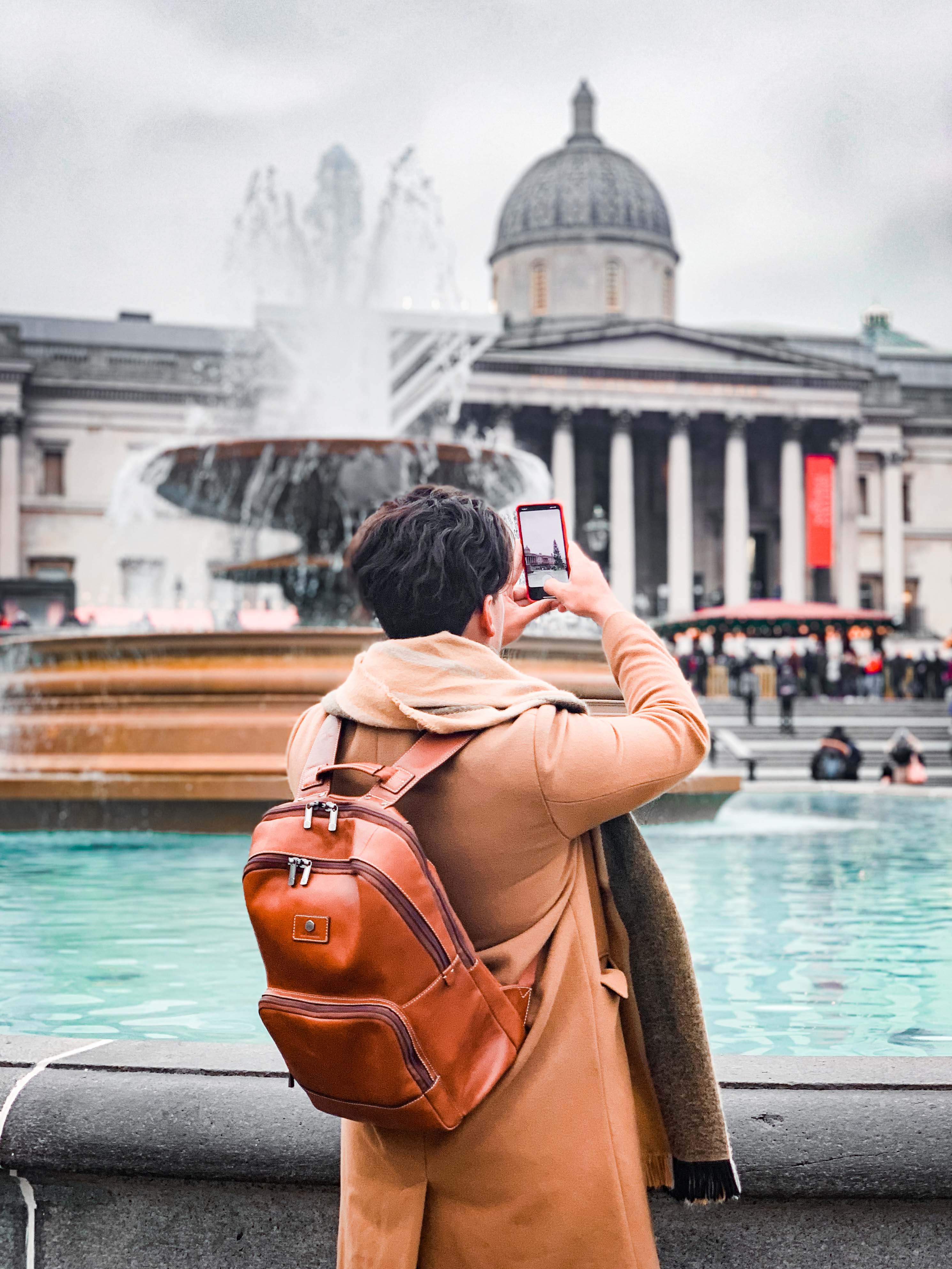 We love sending people packing. Especially cool people like photographer Charl Wiehahn, who's busy travelling around Europe with his girlfriend Sydney Maherry. This whirlwind winter trip, with load...
Read more